Task Terminal: App Design & UX Showcase
A minimalist project and task management app recently updated to improved UX/UI.
Problem Statement:
Small Teams and Solopreneurs need a workflow app that is fast, simple, and dashboard-like without the heft and complexity of features that they will never use because they most need to quickly understand the status and priority of their projects and tasks.
Interactive Task Terminal Prototype
Interactive App Prototype. This project and task management app design is based on an end-to-end UX process and recently updated for improved UI/UX.
MVP flows
• Returning user login
• Add a project
• Add a task to a project and independently
If you are viewing on mobile, check out the interactive prototype on your phone.
Future Features
Testing revealed the need to be able to group tasks in some way without having to create a folder. As a result, the next flow will be focused on creating a lean experimental prototype using a tagging solution. The ability to tag tasks and sort may be enough to satisfy user needs.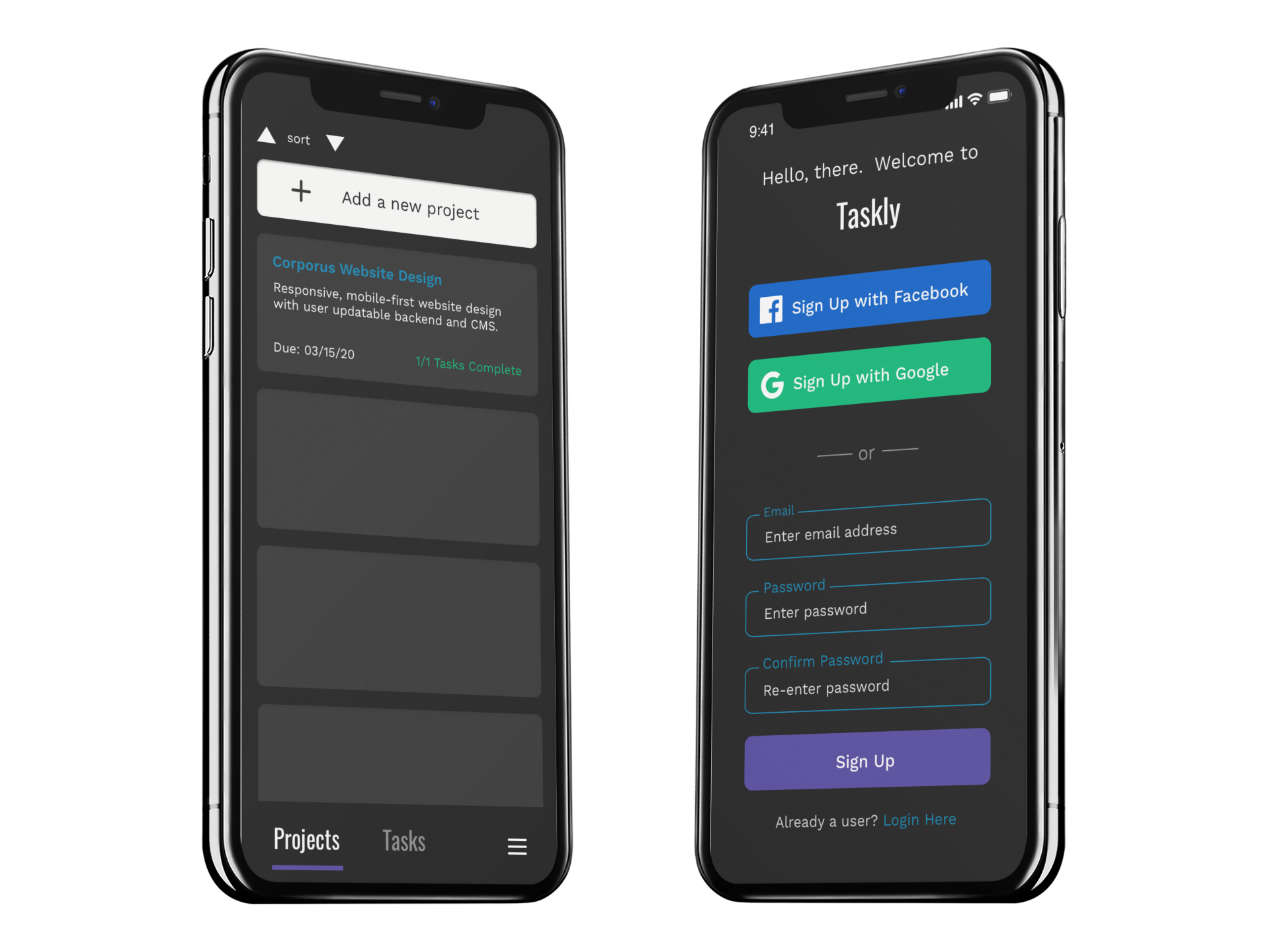 Task Terminal V2. (Formerly Taskly)
Here is the second version of Taskly that was just a UI update but held the same general layouts and patterns. This version was created four years after the original Taskly. I created a user survey and got some feedback from a new group of project managers, designers, and developers to update this app's look and feel.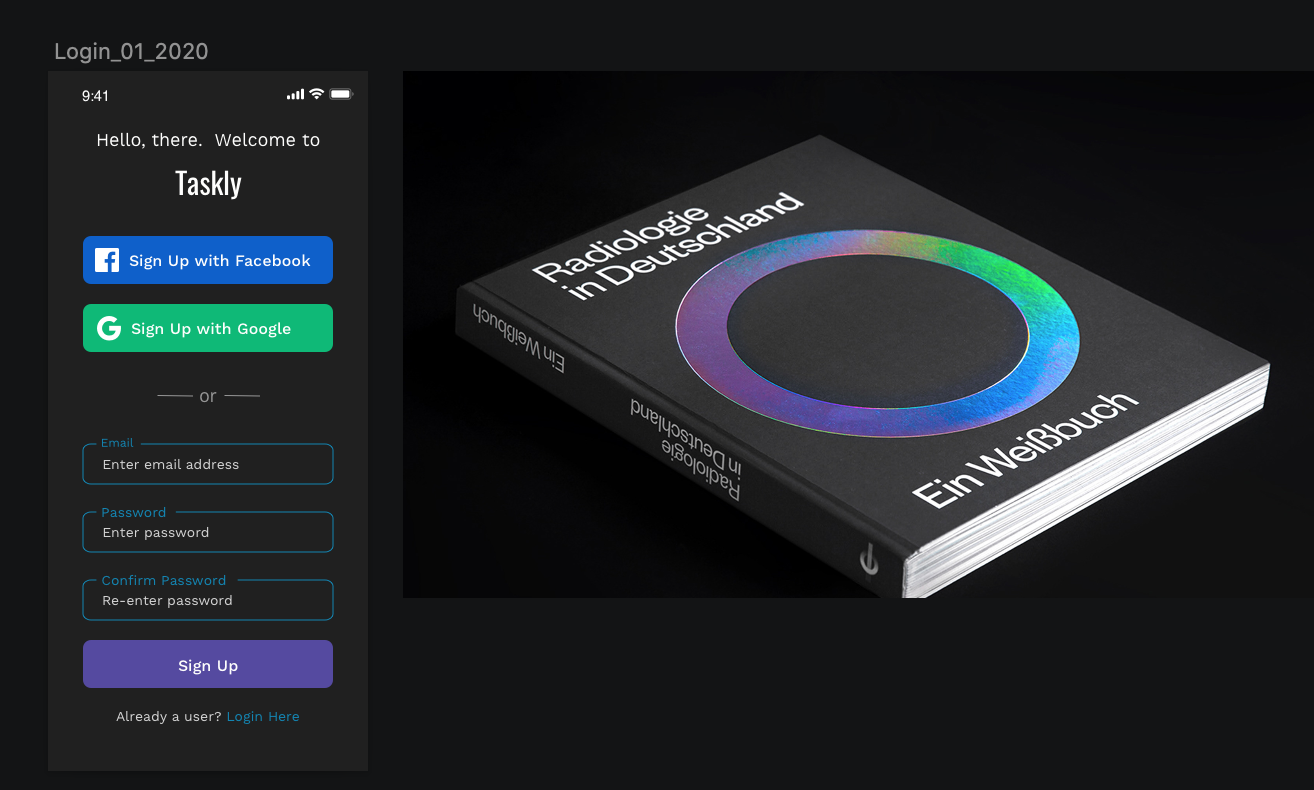 Taskly UI Update 2020
I gave Taskly a UI update for 2020 based on a new User Survey.
Updates Include
Better accessibility updates for forms
Easier social login options
Better navigation
Increased visual clarity.
I took inspiration for my new UI approach from the cover of this super cool Dutch book I found featured on Muz.li.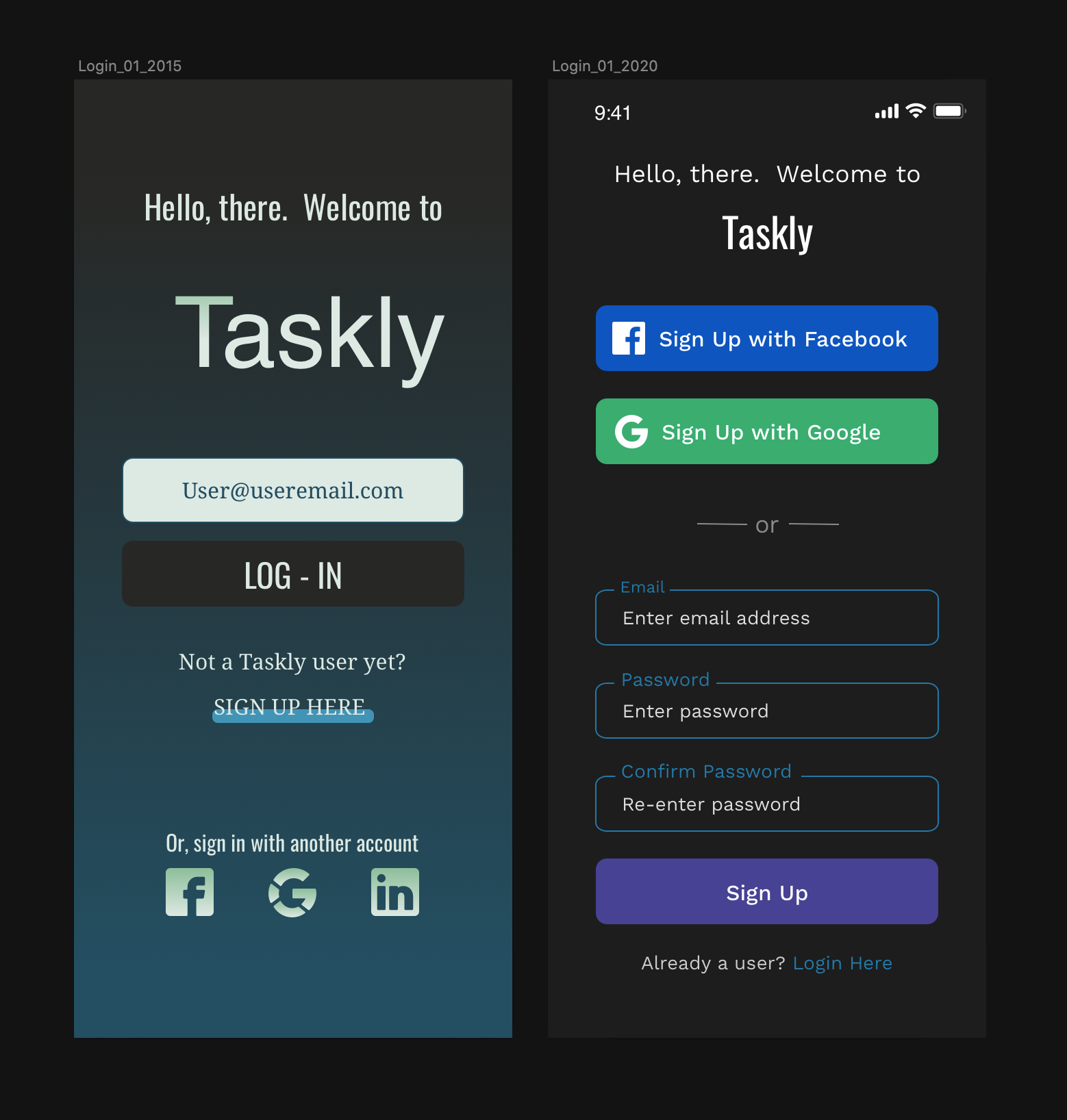 Login Screen I: Before & After
UI updates for a new look
Social login options more prominently displayed per user survey results
Login screen now loads prioritizing new users
Accessibility updates with additional form and field labels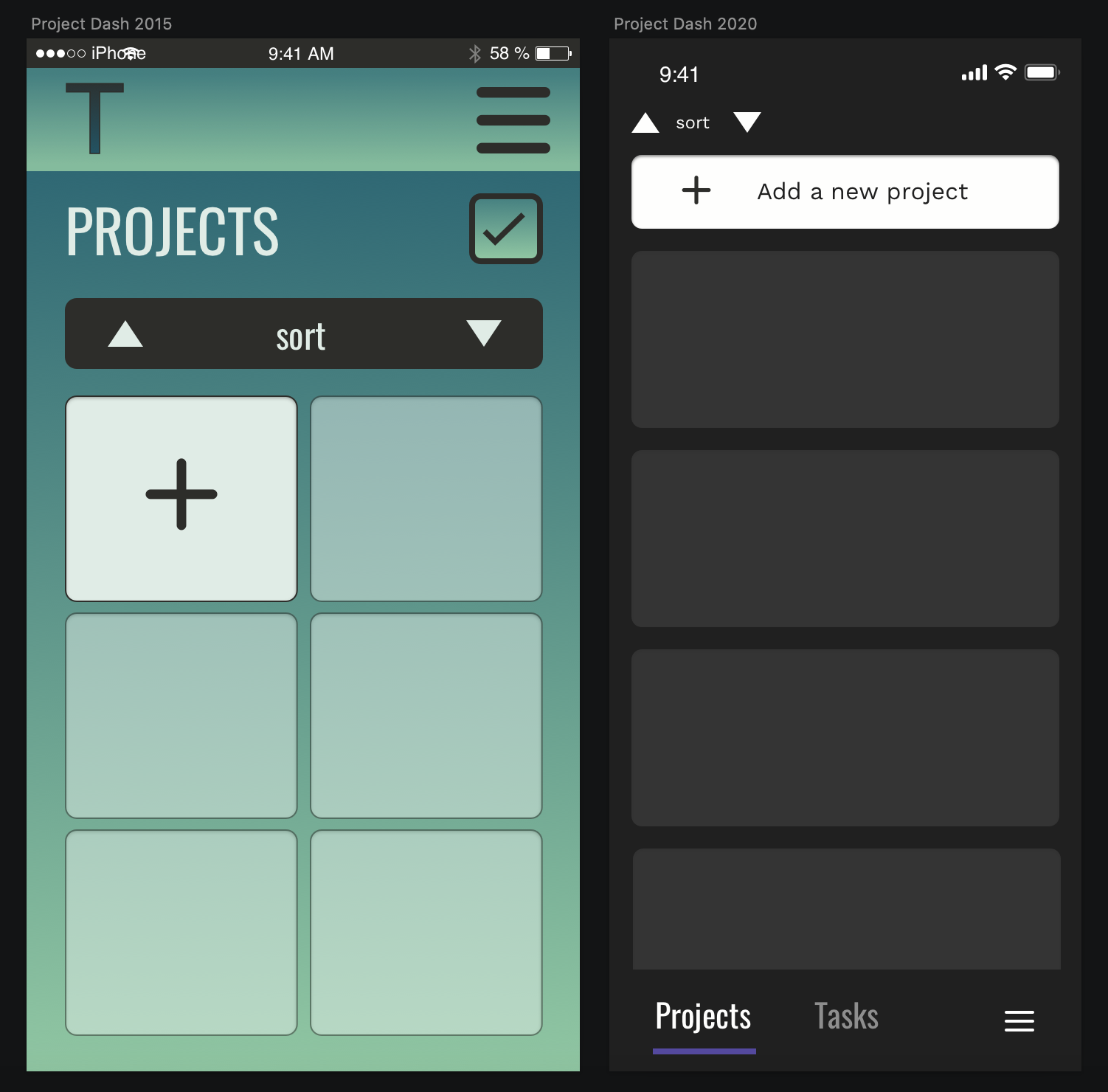 New User Project Dash: Before & After
Improved navigation between project and task dashes
More room for extra project details per User Survey results
Nav and menu moved to the bottom for better usability
Less screen real estate used by the + button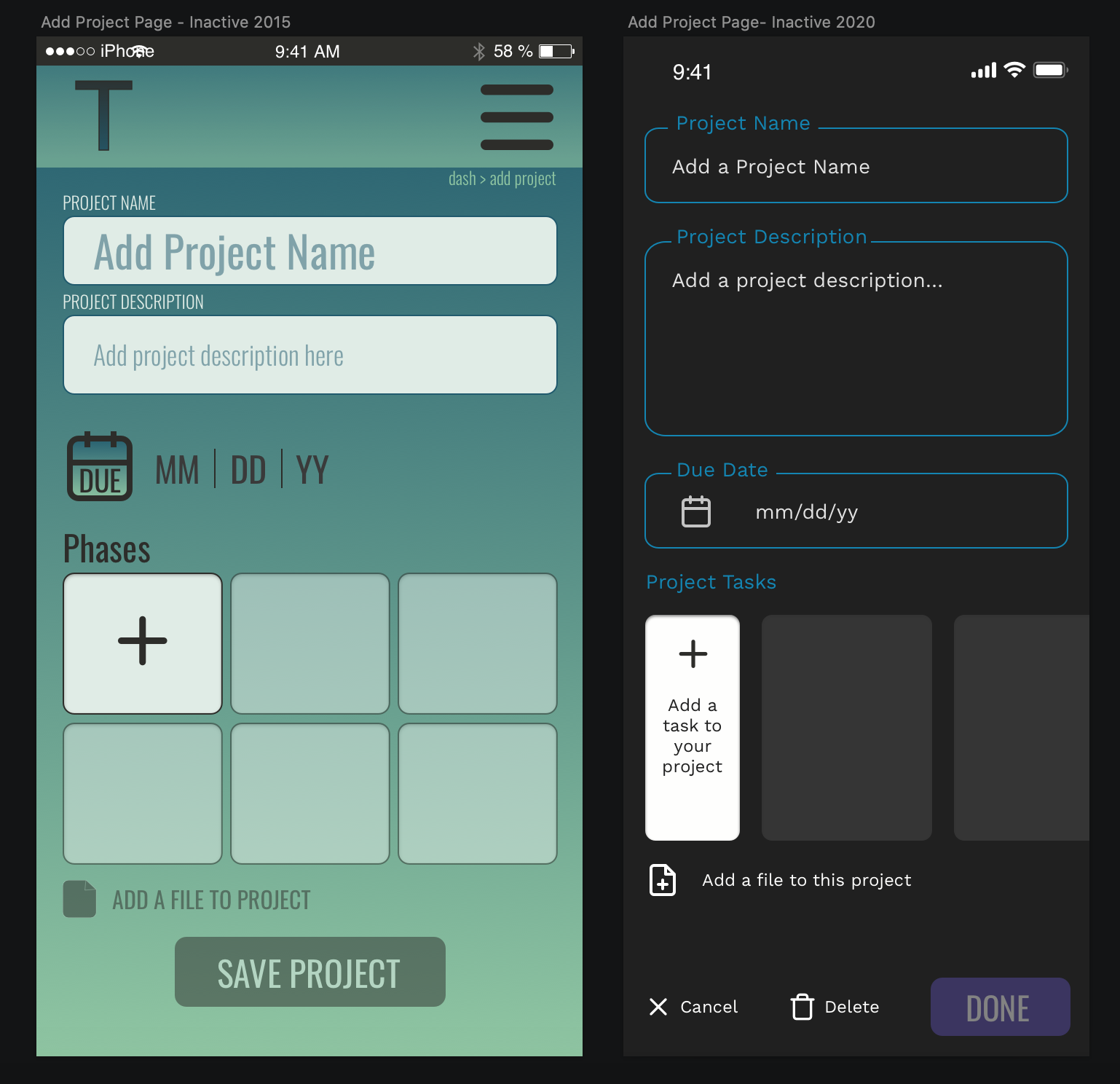 Inactive Add Project Page - Before & After
More room for project description
Less screen
Less screen real estate used by the + phase button

Added a cancel and delete buttons and removed unnecessary top menu and logo icon per new User Survey results
Skipped the phases section and allow users to add tasks directly from the project page per new User Survey results.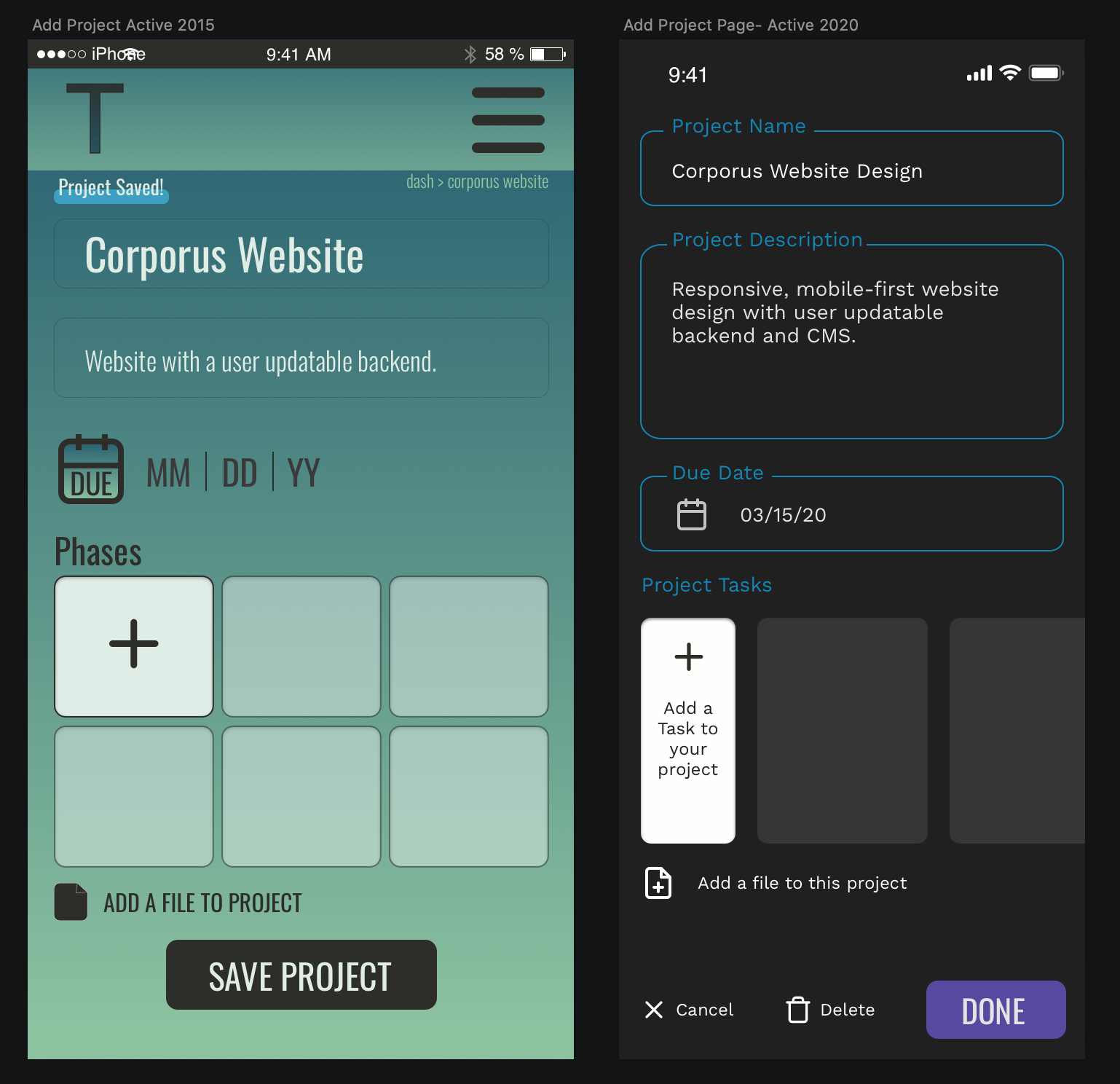 Active Add Project Page - Before & After
Done button goes to the active state after typing

Autosave implemented after typing begins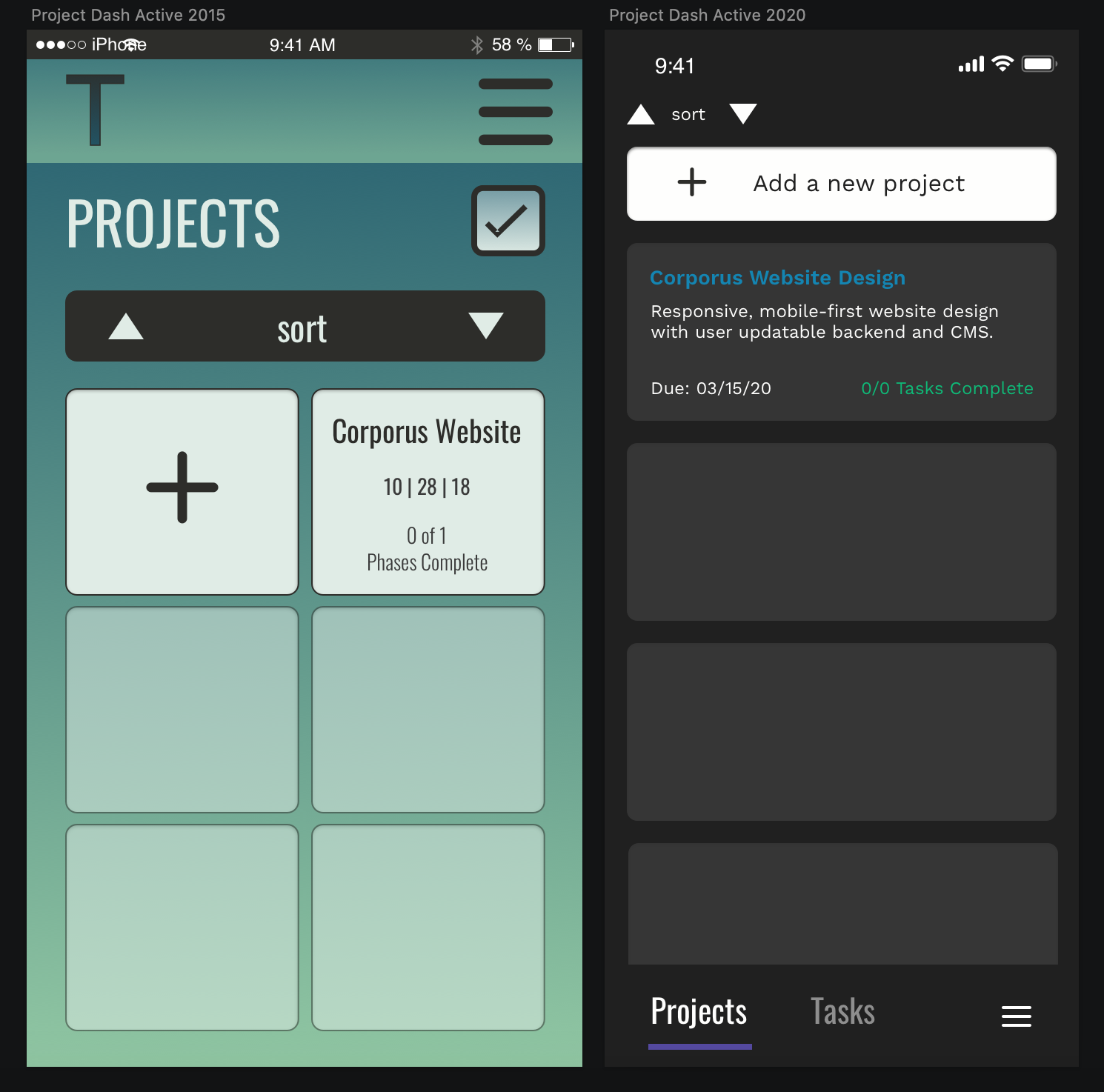 Active Project Dash - Before & After
Using color more strategically
Removal of logo
Reduction of UI icons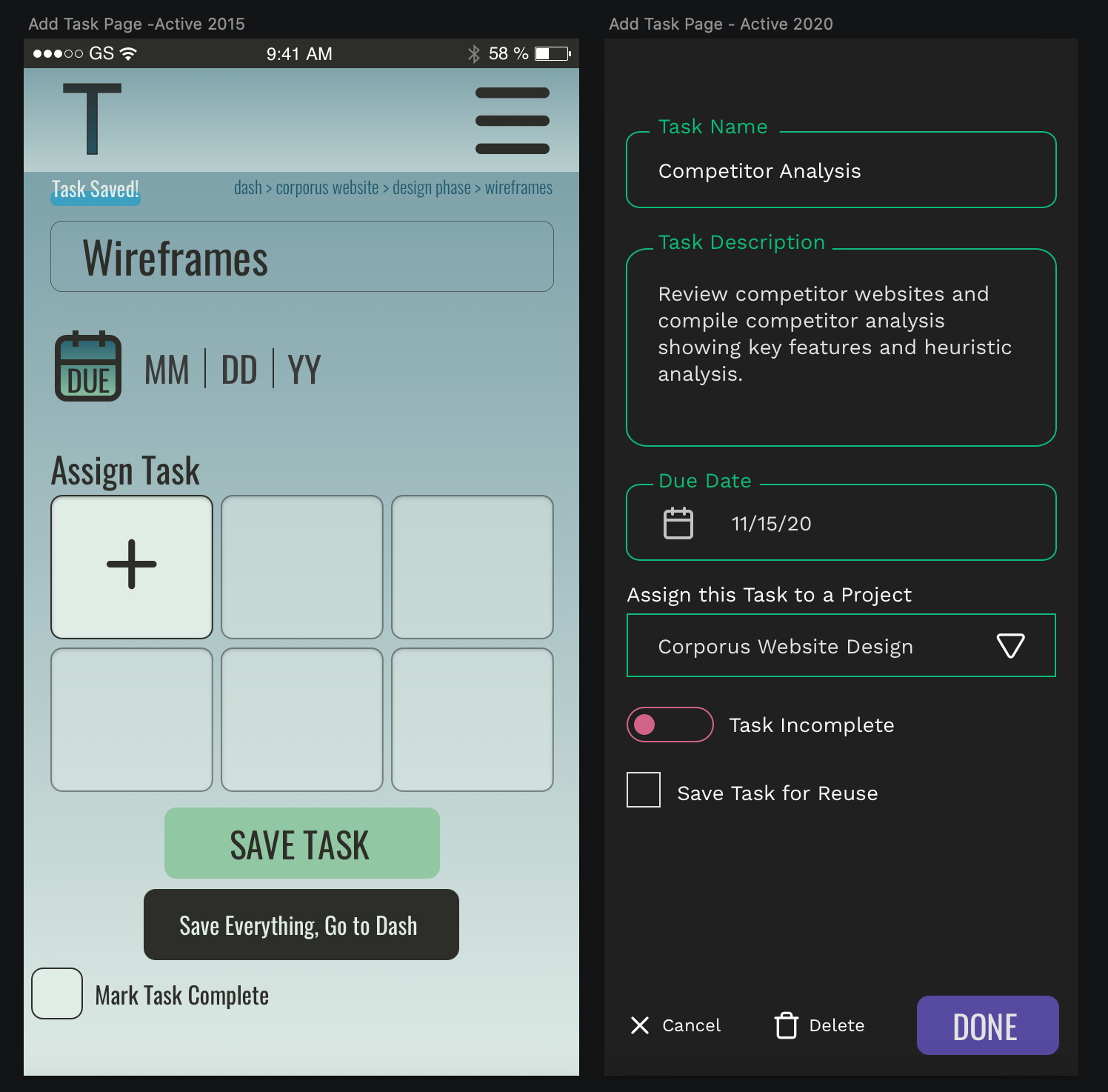 Add Task Page - Before & After
Increase user proficiency by using the same layout as the add project page
Add 'Save Task for Reuse' button
Add 'Cancel' and 'Delete' buttons per new User Survey results
New Toggle for more intuitive task status marking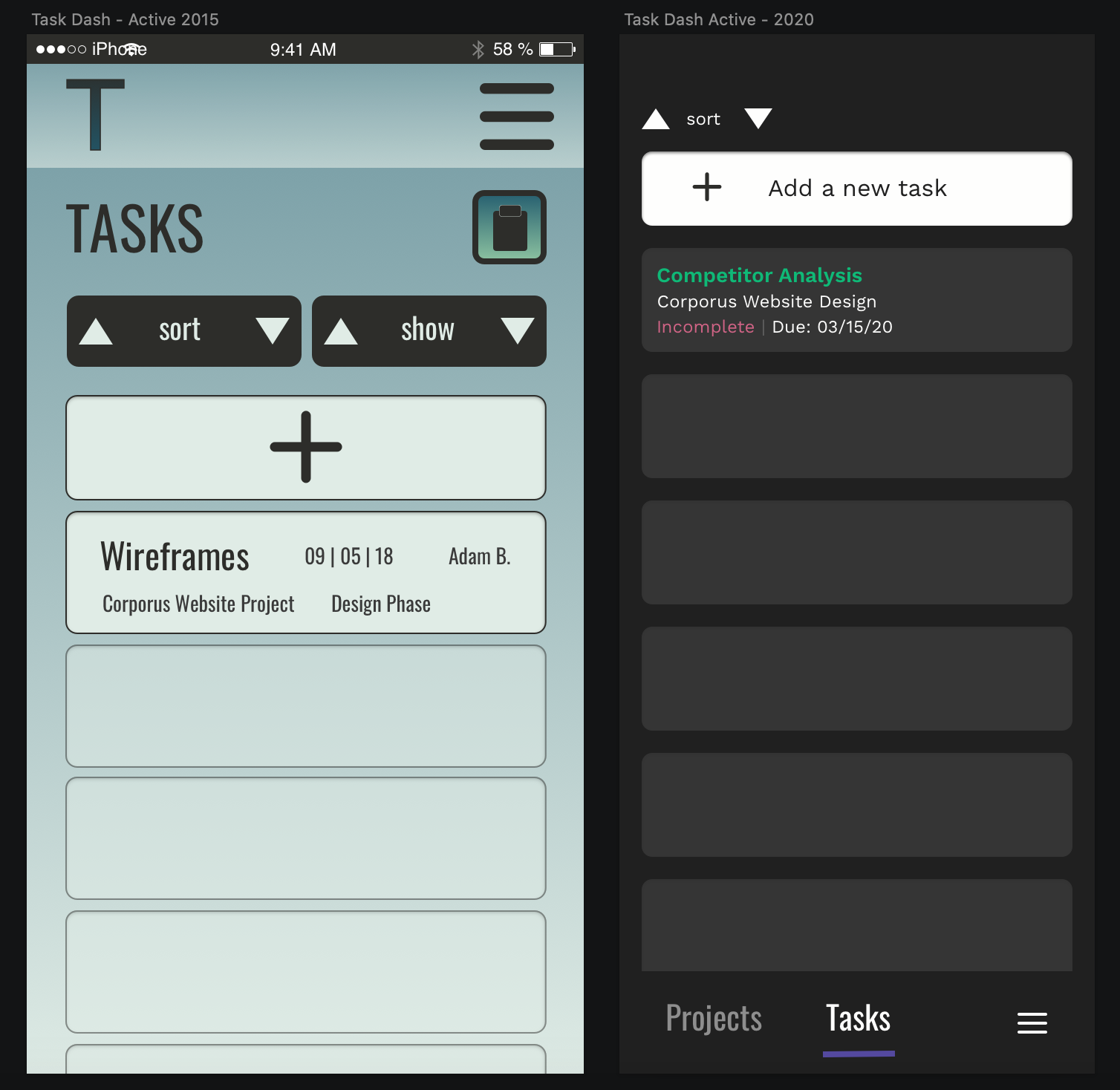 Task Dash - Before & After
Pared down options based on User Survey results
More usable dash toggle using bottom nav
Higher contrast design
Smaller + button to take up less screen real estate
At-a-glance Task Status
Task Terminal V1 (Formerly Taskly)
Below is the original UX research and process used to identify the problem statement and create the original Task Terminal concept. Lucky for me, I am currently testing with this original group of users.