Responsive Design for Gotham Photography
This responsive design site was made carefully based on research to meet the needs of the business owner and users alike.
Mobile Design
Responsive mobile design. Hamburger Free.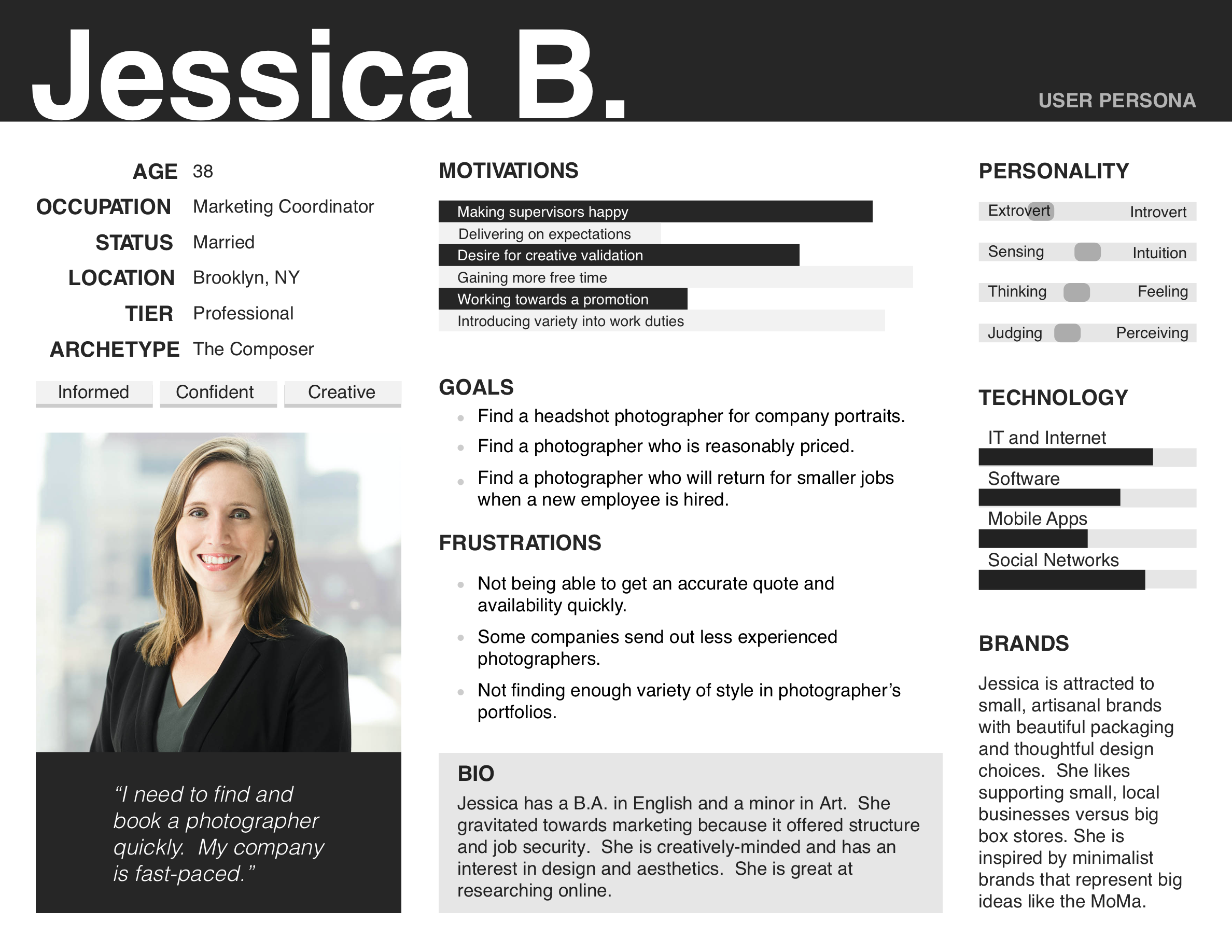 Proto Persona

Based on the interviews/workshop we set up a user persona and referred to them throughout the entire product development process.
Style Guides
Style Guides created for a developer who preferred them in pdf format vs Invision Inspect.