Modernizing a Dated Website
The goal of this project was to redesign the UI for a website while maintaining the basic site structure and elements, making for an economical but impactful update.
A Facelift to Keep it Current
I had a client who wanted to revamp her site but didn't want to spend a lot of time and money. I worked with the developer to add a new section and keep the general layout comparable so there wouldn't be any costly development updates needed.
Check out the results below. Here are the key areas I focused on:
Modernize typography
Improve color palette
Introduce full-screen images
Introduce better photography
Increase clarity
Add a new 'Virtual Consultation' section
Find a design solution for implementing two CTA buttons (per client's request), while focusing on one primary action
Solve for a complex and large procedure menu with inventive navigation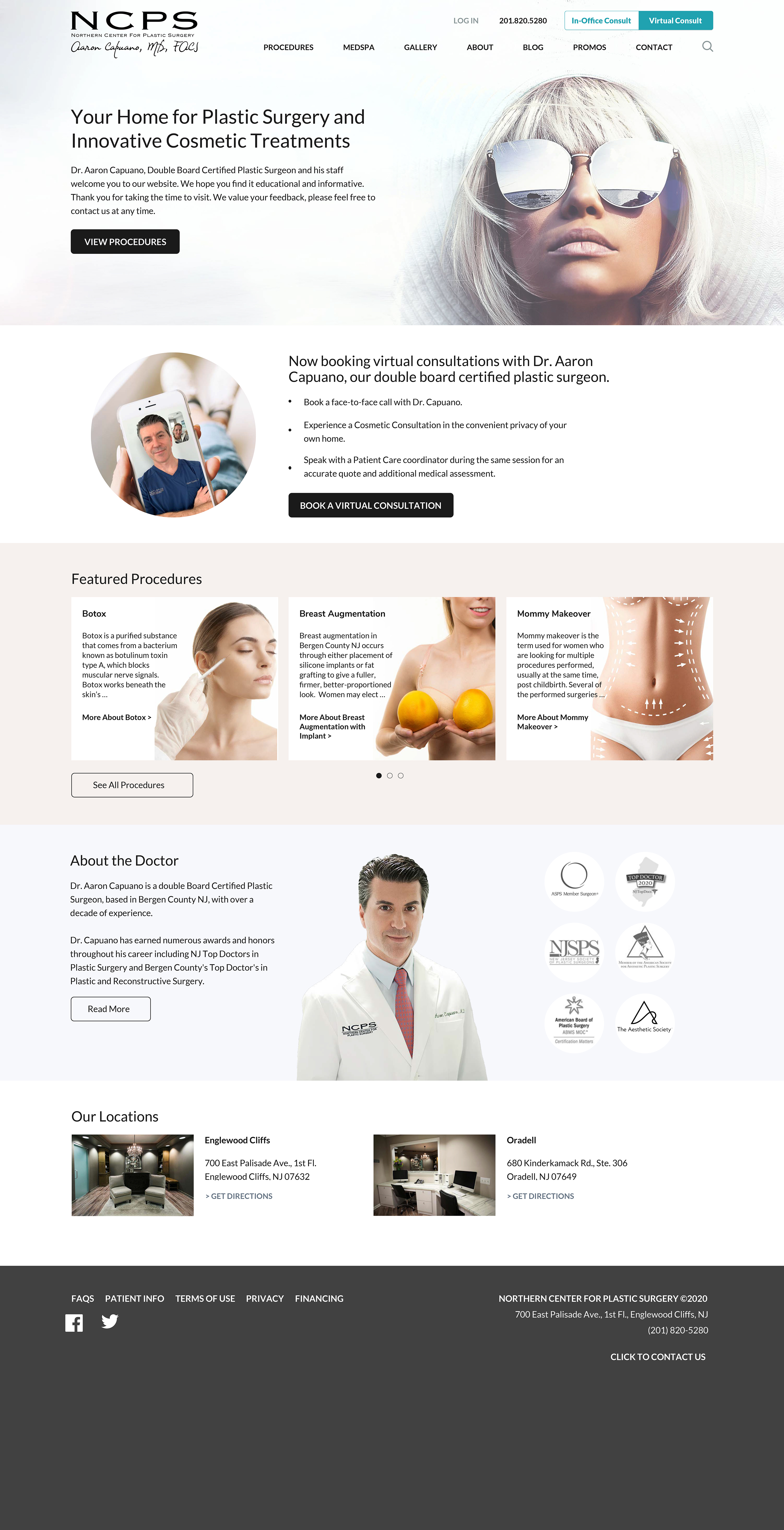 Previous Version of Site
Notice the following characteristics:
Outdated fonts, colors & graphics
Unengaging buttons
Distracting mixed font colors
Small and incohesive photography
Interactive Invision Prototype for Mobile Navigation Exploration - V1
Exploration to find design solutions for a very large menu that would work well on mobile. The prototype is interactive! Check it out.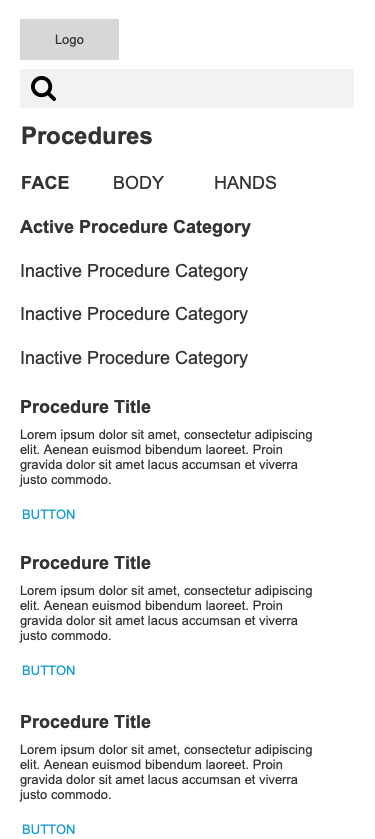 Sketch & Axure Wireframes - Mobile V.1
You can write here as much as you want, this text will always look nice, whether you write longer paragraphs or just a few words. Click here and try it out.



Sketch & Axure Wireframes - Mobile V.1
Lo-fi Axure to High-Fi Sketch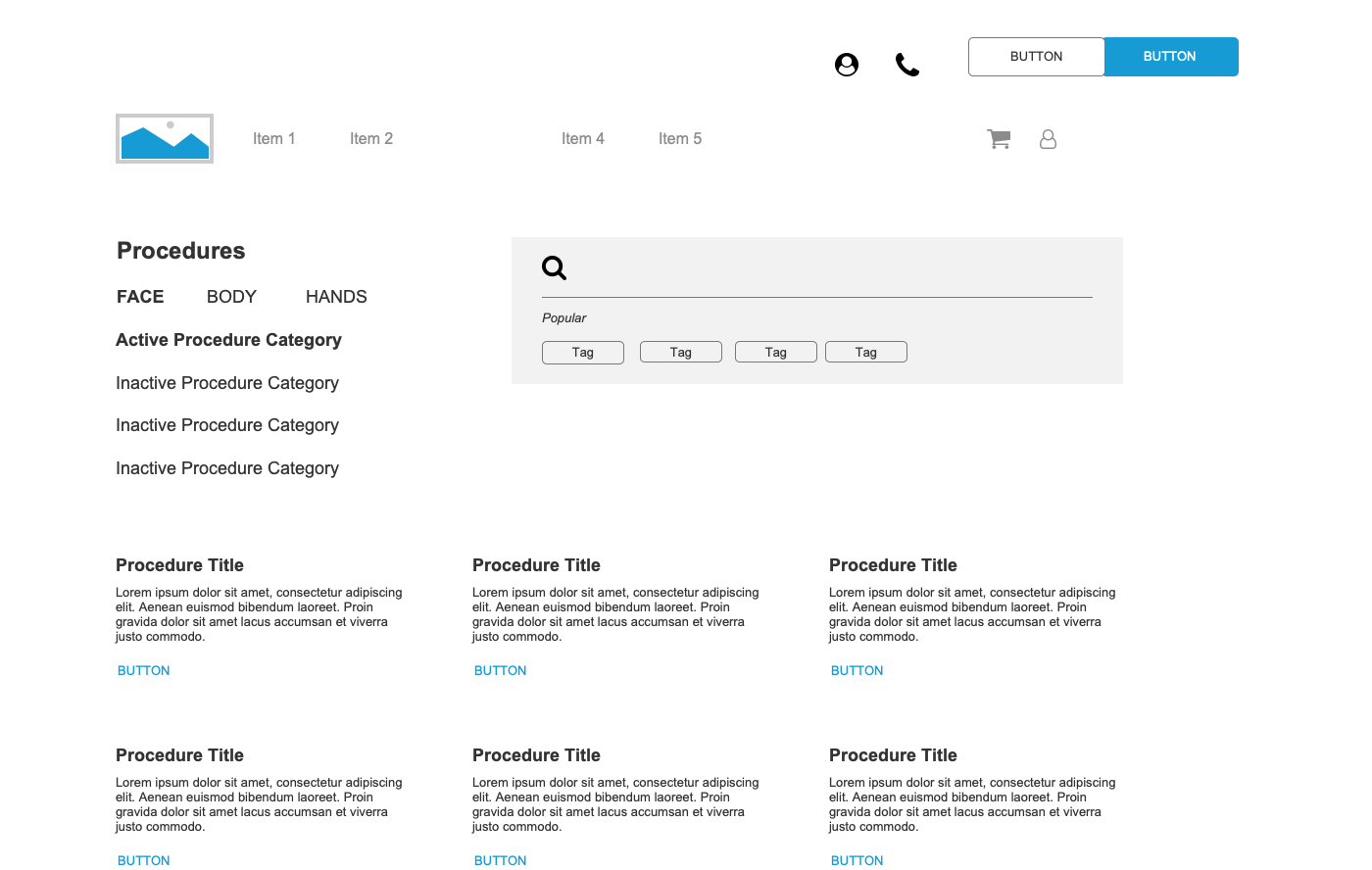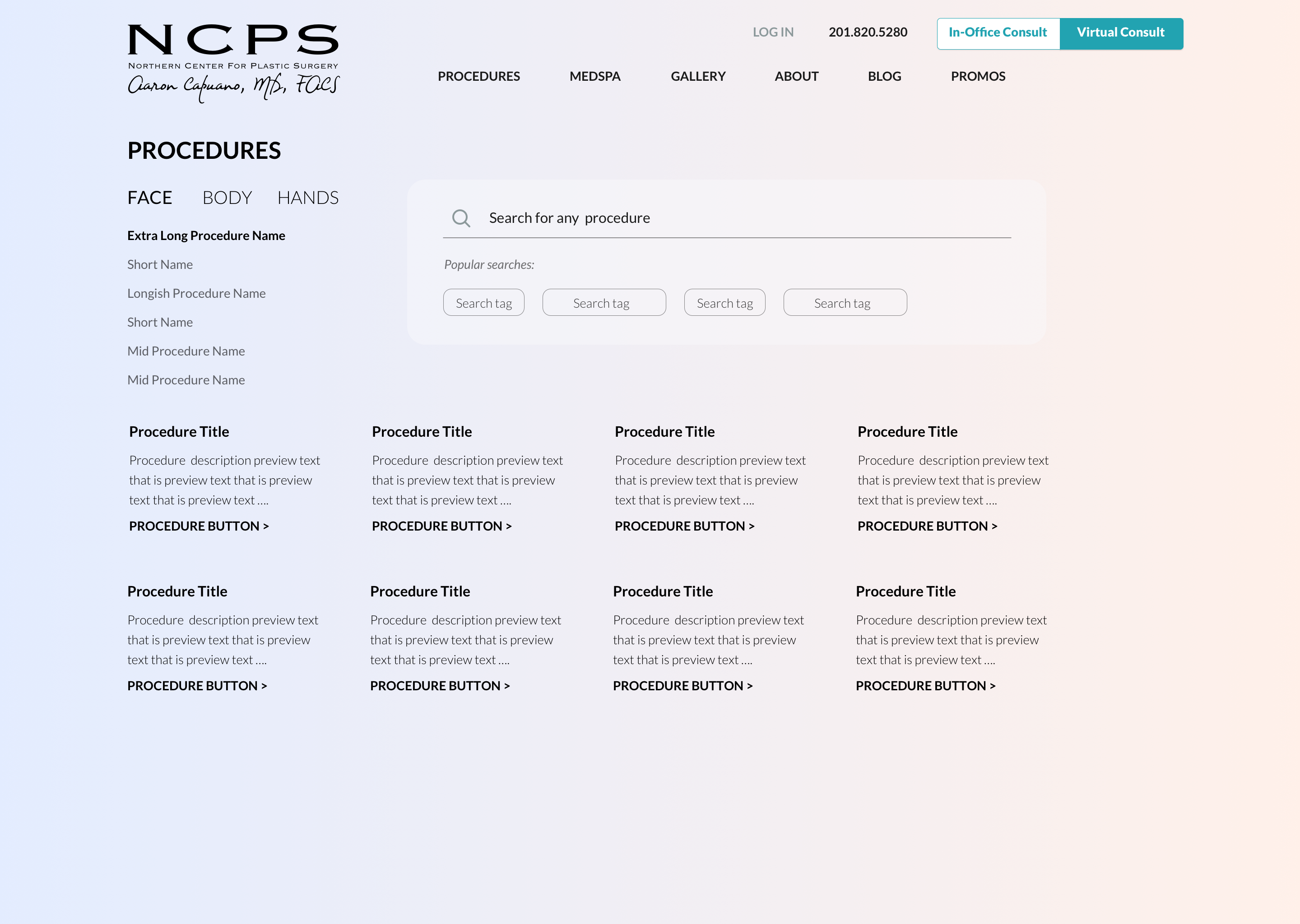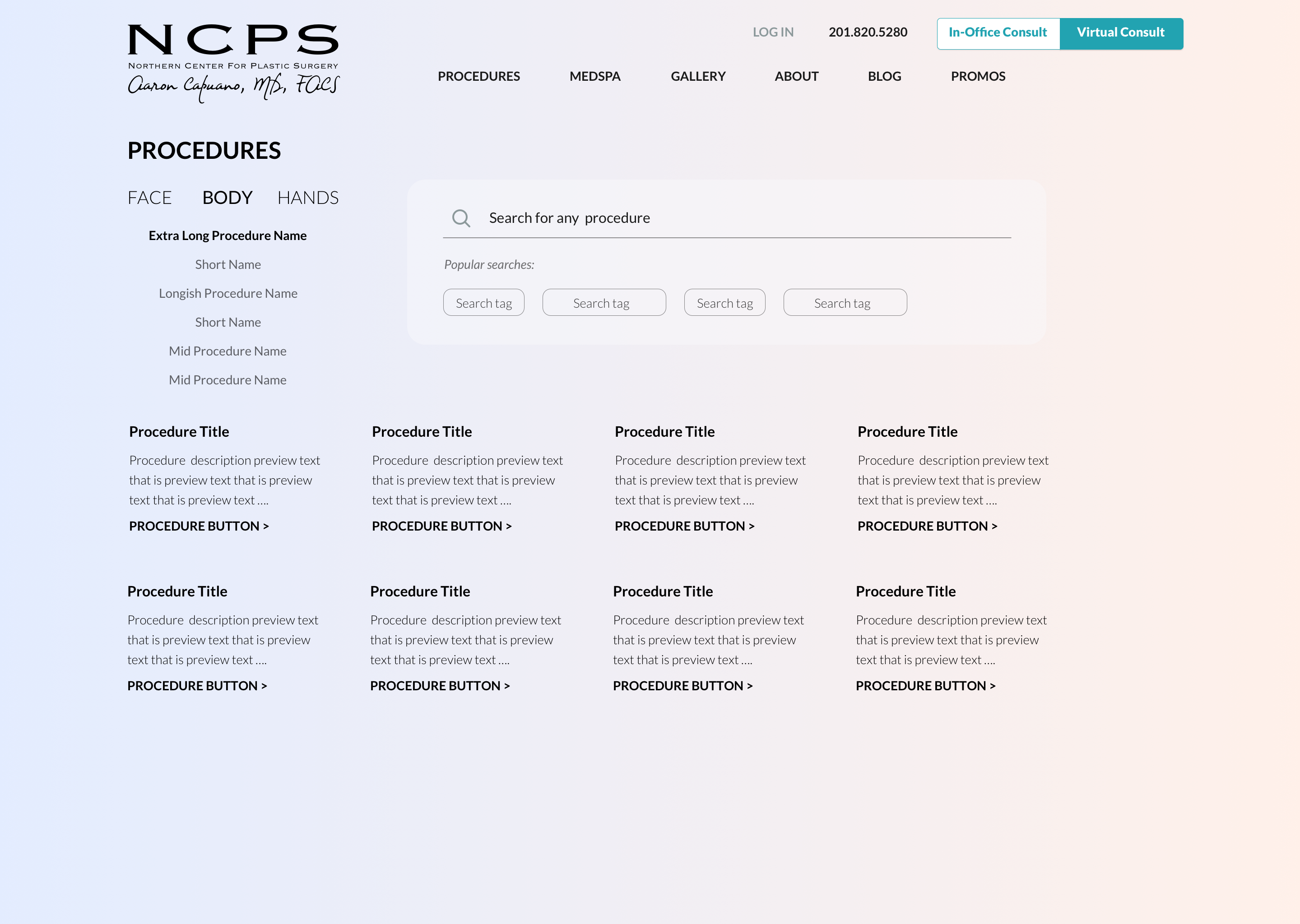 Sketch Wireframes for Mobile Navigation V.2
We wanted to find a way to get users to the information faster than the nav layout above.
Interactive Invision Prototype and Wireframes for Mobile Navigation V.3
Using a bit more innovation to find a solution for a robust navigation structure. and riff on V. 2. The prototype is interactive! Check it out.
Desktop Version for Nav Exploration V.3
Here are the desktop wireframes of the mobile version.